MIGHTY SOUND 2016
Czech Repulic? Hope to see you all at the Mighty Sounds Festival in July 2016!
Always a great festival with an awesome LineUp!
Confirmed from Muttis Booking :
Los Fastidios - officialpage from Italy & The Rumjacks from Australia! Yeah!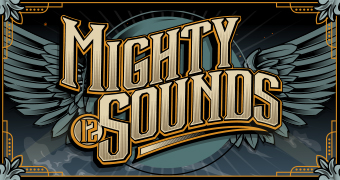 Details
THE BENNIES
Hello and Welcome to Muttis Booking Büro!
We welcome our newest familymember from Melbourne, Australia.
In April 2016, THE BENNIES will come to Europe for the first time ever.
Booking starts now! So drop us a mail - This email address is being protected from spambots. You need JavaScript enabled to view it. - and we will start talking about that amazing band.
"Anywhere you wanna go": https://www.youtube.com/watch?v=1hzrXz_NXc4

http://www.thebennies.com.au
http://thebennies.bandcamp.com/

Our partner in crime - the great UNCLE M Agency !
Hot boys - literally !
Details
CYANIDE PILLS // LAST WEEKEND
Thanks to the great people of the CASSIOPEIA, Berlin & HAFENKLANG, Hamburg!
Both shows were amazing and so much fun!
Thanks to the fans for all the dancing, jumping, singing & celebrating some great '77 punk tunes!
Details
TALCO - SILENT TOWN !
Hello everybody!
Today is THE DAY! The new Talco record - SILENT TOWN - is out now! -
Amazon: http://goo.gl/a0I1Vw
And of course - make sure to get you ticket for the upcoming europe tour in 2016!
10.03.2016 SI / Lubilijana / Gala Hala
11.03.2016 HR / Zagreb / Vintage Industrial Bar
12.03.2016 HU / Budapest / KVLT BP
Special Guests - The Prosecution :
18.03.2016 DE / Lindau / Club Vaudeville
19.03.2016 DE / Wiesbaden / Schlachthof Wiesbaden
01.04.2016 DE / Hamburg / Fabrik Hamburg
02.04.2016 DE / Berlin / SO36
07.04.2016 CH / Zürich / Dynamo Zürich (offiziell)
08.04.2016 DE / Stuttgart / LKA Longhorn
09.04.2016 CZ / Prag / MeetFactory " Mighty Sounds Spring Edition"
14.04.2016 AT / Wien / ARENA BERLIN
15.04.2016 DE / München / Backstage München
16.04.2016 DE / Köln / Underground Cologne
See you around!! Cheers!
Details
CYANIDE PILLS // BERLIN & HAMBURG
Berlin!
Friday, November 6th will be amazing!
Cyanide Pills (New and Official) will be back in Berlin to play at the great POOR & WEIRD Fest at the cassiopeia Berlin!
Come around and have a couple of beers with us!
See you on Friday!!
And by the way - Hamburg? The Cyanide Pills will be with you on Saturday, November 7th!, at the Hafenklang together with Chefdenker and NARCOLAPTIC !
Cheers!!
Details
ROY & YVONNE WITH JOKERFACE // WILD AT HEART
Happy Monday!

Berlin! We hope to see you tomorrow - Tuesday, November 3rd 215, at the Wild At Heart !
To celebrate the Jamaican Ska & Rocksteady Sensation - Roy & Yvonne with their fantastic backing band - Jokerface!

Make sure to be there early - the place will pe packed!

https://www.facebook.com/events/1490673314589033/
Details
UK SUBS AT THE HELLFEST OPEN AIR 2016
Hey everybody!
The UK SUBS will play at the legendary Hellfest Open Air Festival in France next year!
The lineup looks pretty amazing! What do you think?
Better get your tickets in adavcane - http://www.digitick.com/index-css5-digitick-pg1.html
Find more infos about the festival here:
http://www.hellfest.fr/
2016 - 365 days of celebrating the 40th birthday of the the UK Subs. Hell yeah!
CHEERS!
Details