ALMOST WEEKLY !
Hello folks!
Hope you guys had a fantastic week! - But the weekend will be much better! At least for our friends in Düsseldorf, Köln and surrounding area.
Look here:
Hass
20.11.2015 DE / Köln / Underground Cologne
TV Smith & Vom Ritchie = TVom.
20.11.2015 DE / Düsseldorf / Pitcher - Rock'n'Roll Headquarter Düsseldorf - SOLD OUT !
21.11.2015 DE / Düsseldorf / Pitcher - Rock'n'Roll Headquarter Düsseldorf - SOLD OUT !
22.11.2015 DE / Düsseldorf / Pitcher - Rock'n'Roll Headquarter Düsseldorf - few tickets left!
See you all on monday!! Cheers!
Details
THE ADICTS 2015 // PART III
Woooho!
The show with Dritte Wahl & their very special guest - The Adicts is SOLD OUT!
Hope you used pre-sale! If not ... don't cry now - just go to another show!
Here is the whole tour of THE ADICTS!
27.11.2015 DE / Leipzig / Leipzig Werk 2 *
28.11.2015 DE / Hamburg / Fabrik Hamburg #
29.11.2015 DE / Frankfurt / Zoom Club #
01.12.2015 DE / München / Feierwerk +
02.12.2015 DE / Bochum / Bahnhof Langendreer Bochum Kulturzentrum +
03.12.2015 DE / Nürnberg / Z-Bau / Galerie +
04.12.2015 DE / Berlin / SO36 #
05.12.2015 FR / Boqueho (Côtes d'Armor) / Streetpunk X Mas party
Other bands:
* Dritte Wahl
# Topper
+ BONSAI KITTEN
SEE YOU THERE!
Details
PEACE FOR PARIS.
We got to say, all of us at Muttis Booking and around have been shocked by these murderous attacks on a concert, bars, restaurants and the football stadium in Paris.
These targets is all of us, loving to do or go to see a game, a show, have a drink, eat some food, meeting friends in public, hugging them, kissing them; friends, who are of all colours, genders or countries.
We call this freedom and we have the right to demand this freedom !
Our thoughts are with the victims and the friends and families of those, who got killed, wounded, traumatised .
Peace for Paris and all people in this world - stop the wars of all kinds - keep the freedom alive !


Details
ALMOST WEEKLY !
Hello Weekend! You sexy thing!
And of course, we have some tips for you this saturday!
Hass
14.11.2015 DE / Erfurt / Ajz Erfurt
Details
MIGHTY SOUND 2016
Czech Repulic? Hope to see you all at the Mighty Sounds Festival in July 2016!
Always a great festival with an awesome LineUp!
Confirmed from Muttis Booking :
Los Fastidios - officialpage from Italy & The Rumjacks from Australia! Yeah!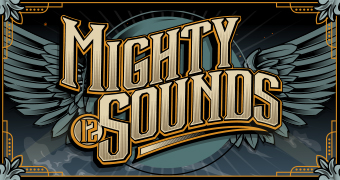 Details
THE BENNIES
Hello and Welcome to Muttis Booking Büro!
We welcome our newest familymember from Melbourne, Australia.
In April 2016, THE BENNIES will come to Europe for the first time ever.
Booking starts now! So drop us a mail - This email address is being protected from spambots. You need JavaScript enabled to view it. - and we will start talking about that amazing band.
"Anywhere you wanna go": https://www.youtube.com/watch?v=1hzrXz_NXc4

http://www.thebennies.com.au
http://thebennies.bandcamp.com/

Our partner in crime - the great UNCLE M Agency !
Hot boys - literally !
Details
CYANIDE PILLS // LAST WEEKEND
Thanks to the great people of the CASSIOPEIA, Berlin & HAFENKLANG, Hamburg!
Both shows were amazing and so much fun!
Thanks to the fans for all the dancing, jumping, singing & celebrating some great '77 punk tunes!
Details